Health food manufacturer Whole Earth partnered with Dee Set for an FSDU solution during a crucial promotional period.
Ahead of the 2020 Summer Olympic Games, independent health food retailers Whole Earth set their sights on their 2021 Secondary Space programme. As Team GB sponsors, it was essential for Whole Earth to generate as much brand awareness as possible – particularly with the games' year-long postponement.
The challenge
Whole Earth approached Dee Set to provide free-standing display unit (FSDU) solutions throughout Sainsbury's stores nationwide that used sustainable materials. The 2021 Secondary Space Programme called for "head-turning placement of Whole Earth's nut butter products". Not only would this divert customer attention from competing brands; it would also highlight Whole Earth's participation in the 2020 Summer Olympic Games, promoting the importance of protein-rich products. 
Our response
Whole Earth required an end-to-end solution with all key decisions being made in one place. From the unit's build design and print of Whole Earth's Olympic message to transport and in-store execution, Dee Set would take the reins.
We got to work designing the build of the FSDUs, highlighting the nut butters' promotional price, and drawing on the Team GB branding. We proposed three key FSDUs for end-of-aisle positioning within Sainsbury's.
The secondary space activations rolled out throughout April, October and November 2021, capitalising on the Olympic build-up and the resultant consumer interest. In total, we were able to merchandise more than 120,000 units of Whole Earth's nut butter products on 1,350 pre-built displays. In line with Whole Earth's sustainable ethos, we chose carbon neutral, FSC-certified display units.
Finally, we called upon the Dee Set distribution team and arranged 30 direct to DC deliveries throughout the UK.
The results
Whole Earth were thrilled with our response, project managing the whole 2021 Secondary Space programme from design to delivery. We saw an in-store execution compliance average of 97% and an in-store attendance average of 99%, giving the Whole Earth product prime positioning for its customers.
With a grand total of 121,500 units across 1,350 displays, the programme was a huge success. The team at Whole Earth said:
"Dee Set have been instrumental in our 2021 Secondary Space programme with Sainsbury's. Their end-to-end process has helped us to drive efficiency and cost savings, delivering three key FSDU activations from design to transport and in-store execution.
"We've been really proud of each activation throughout all three cycles. With Dee Set taking full ownership of the project, our products have landed smoothly, successfully and stress-free!"
Vital statistics
3 secondary space activations in Sainsbury's
1,350 store call file and units produced
121,500 products stored in carbon neutral units
30 direct to DC deliveries
99% in-store attendance
97% in-store execution compliance average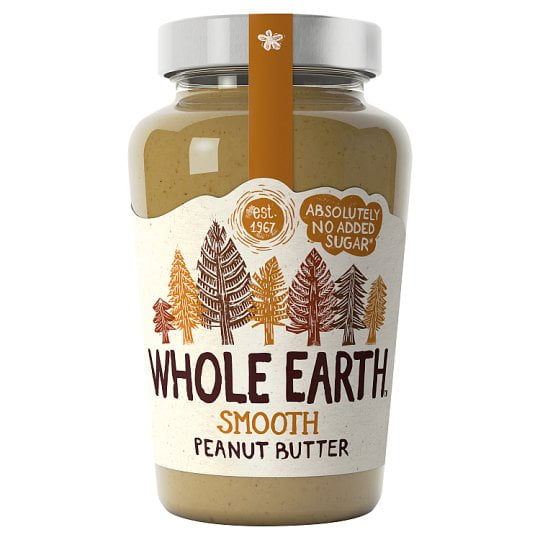 Check out more of the great work we have achieved supporting our customers here.