International Women's Day 2022
Imagine a gender equal world. A world free of bias, stereotypes and discrimination. A world that's diverse, equitable, and inclusive. A world where difference is valued and celebrated. Together we can forge women's equality. Collectively we can all #BreakTheBias.
Today we are celebrating International Women's Day and this year's theme of #BreakTheBias.
At Dee Set we are people first business, and without them we wouldn't be where we are today.
We are inclusive, diverse and equitable.... and we're proud of it! Each of our colleagues are provided with the same opportunities and support to grow and develop to their full potential and we value the diversity within our team that allows us to continue to learn and grow as individuals and as a business.
We asked our colleagues what #BreakTheBias means to them or how they actively break the bias in their personal lives...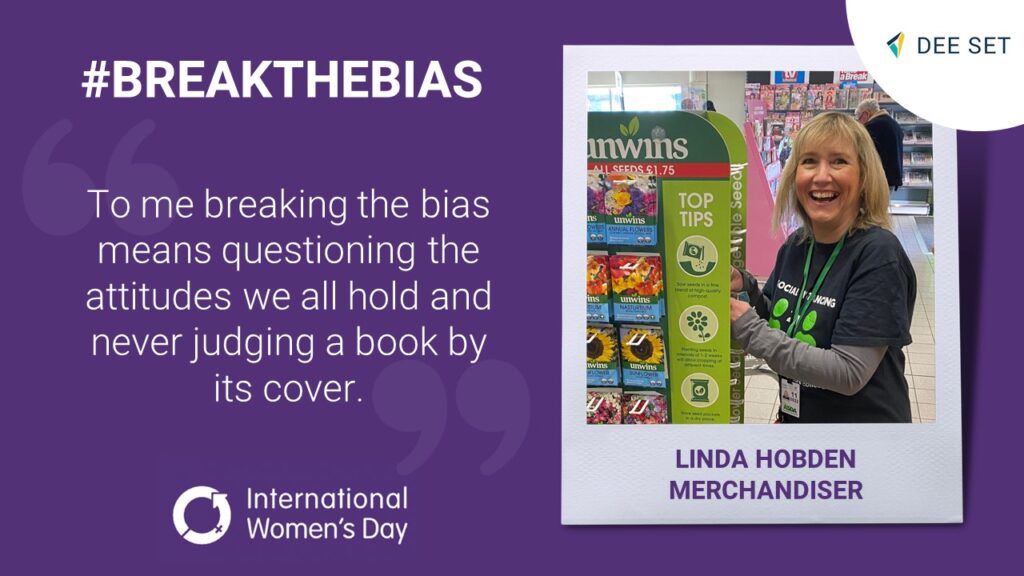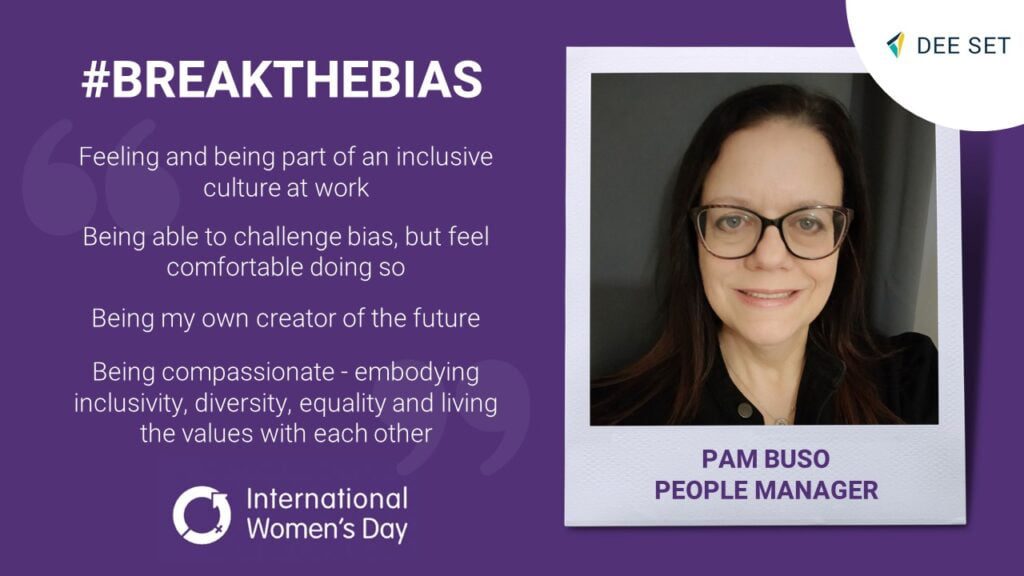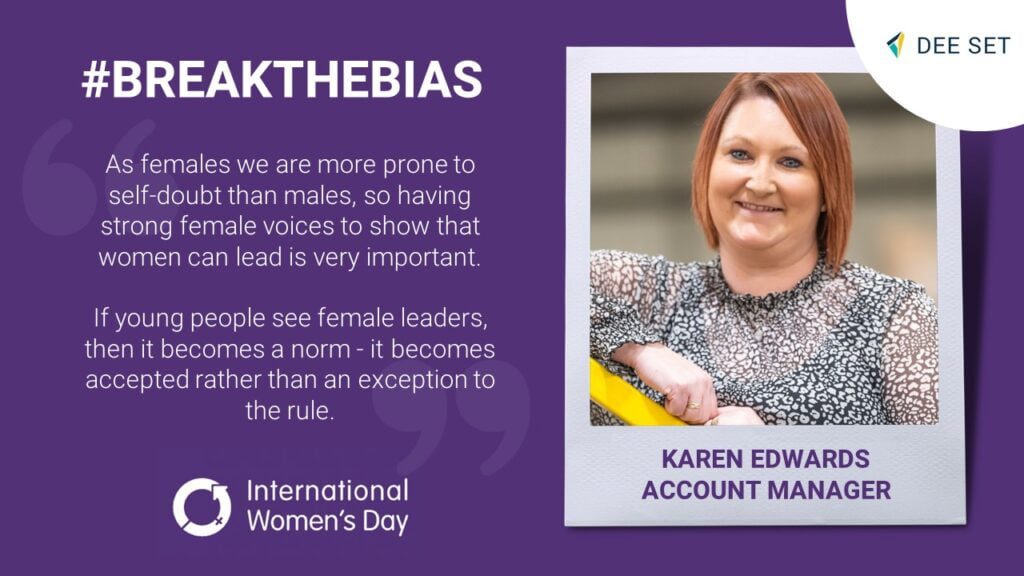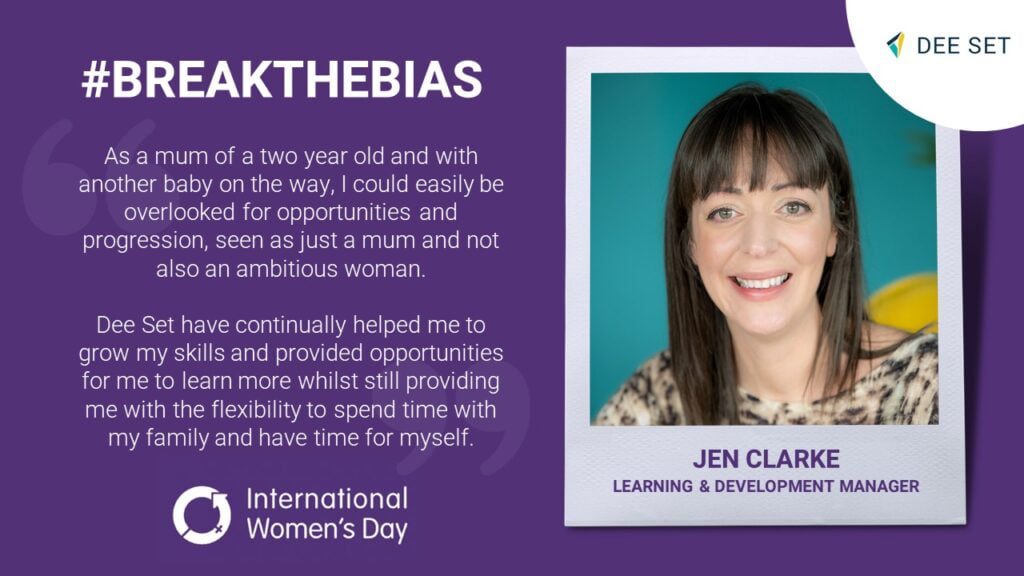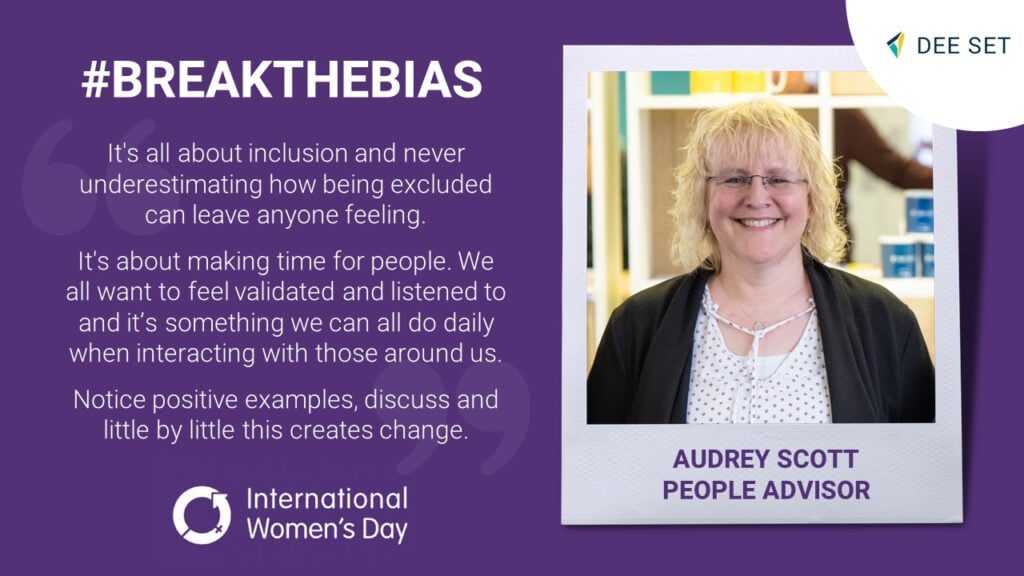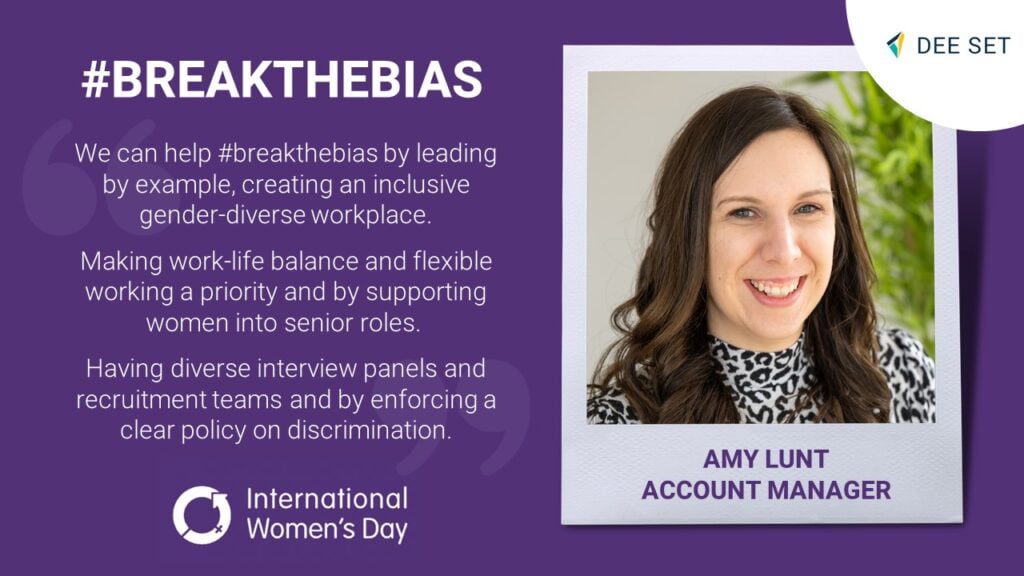 Celebrate women's achievement. Raise awareness against bias. Take action for equality.