The Brief
Tommee Tippee tendered for a field marketing agency in 2019 to help them to launch, develop and grow the Tommee Tippee brand, following the introduction of "dedicated brand mats" in Mothercare.
Our Response
Dee Set Group worked in partnership with Tommee Tippee to deliver a permanent in store team that would provide full in store support, staff training, visual merchandising and active selling. From designing, building and setting up the brand mats POS, to delivering a sales targeted approach with active selling, a full end to end relationship was built.
Results
•3 Mothercare shop in shop Prime Brand Ambassadors supported a 12 week trial with 100% attendance
•The brand recorded an uplift of 24% in the stores Dee Set supported with, against the 3 control stores.
•Mothercare store managers rated on average our service 4.9/5 stars
•58% Sales conversion rate
"Ambassadors have been really confident and a good support to our team.

Knowledge of products is fantastic and in their down time ambassadors have been a great support in training store staff on the features and benefits of the brand and it's products."

- Mothercare Leeds Store Manager

Morrisons were looking for a third party agency with visual merchandising experience to run their brand-new clothing range, Nutmeg.
Dee Set provided the newly formed department with ring fenced hours, giving the category full focus whilst being able to manage and maintain seasonal peaks and troughs. Using our experience in recruitment, training & merchandising, we created efficient teams throughout the UK, totalling to 1250 colleagues.
Nutmeg is now one of the fastest growing brands in the UK retail market and even opened a stand alone store in 2020 due to the success of Dee Set!
We introduced morrisons to both the skill of clothing visual merchandising, whilst maintaining an efficient model through our progressive technology and communications software tools both parties now use.
The set hours within the stores for Dee Set has secured consistent presence for Dee Set in all Morrisons stores each day, meaning we have also been able to secure and grow our brand partner relationships, offering them unbeatable hourly rates to complete activities on their behalf – helping them sell more in this space too!
Key Stats
Full Estate Call File
7 Day Coverage
850,000 Hours in 2019
Annual double digit growth
50+ Brand Partnerships
Key services
Visual Merchandising
Field Marketing/Sampling
Stock Room Management
Fulfilment & Distribution
In Store Management

In 2009 Dee Set & Asda worked together to strategically grow sales in the H&B sector. The problem was Asda colleagues using H&B hours on core product, impacting sales & availability The solution - Dee Set took accountability of the full end to end service from Supply Chain to Merchandising
How was this a success?
A dedicated team from supply chain experts, implants in Asda Head office and H&B merchandisers visiting the stores with a purpose – to own the fixtures in store.
Benefit to Asda
Operational headache removed
Resource saving at head office & in store
Allowing the Asda & the brands to concentrate on the product & marketing
The outcome
The return was an increase from 78% - 98.5% availability
27% sales increase in year 1
£2m working capital reduction
11 years later, Dee Set & Asda partnership has grown in a number of areas and we continue to innovate and grow together
Brief
Incomm wanted to understand how Dee Set could use innovation to support with improving availability at fixture, ensure planogram compliance and improve stock levels in store. Traditional people approach was not viable due to the amount of hours required to manage the end to end process, estimated at £600k cost per year.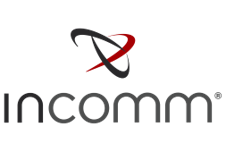 Response
We commenced a POC utilising Image Recognition linked to automated system ordering to understand the efficiency impact in store. The POC was completed in 2 stages. Firstly we built a model to recognise all SKUs to complete fixture compliance check, then increased to include compliance (by store and sku), availability, trended store and merch compliance, and entry vs exit data - used to aid data led call cycle.
The second stage of the POC (still live) is based around the in-store use of tool, in particular how it can drive compliance at fixture whist field our colleague is in store, and providing push notifications to the field colleague on actions required. This will reduce merchandising time and also link into automated
Results
Time efficiencies identified helping to reduce in call time by 15mins / store / visit
Efficiencies leading to potential cost saving of £500k vs. 100% people led solution
+8% availability and +10% compliance gains vs. current process
Brief
Husqvarna UK tendered for a field marketing agency in 2019 to support with POS implementation, staff training and demo days, and full end to end show support. This covered their three main consumer brands Flymo, Gardena and McCulloch across all of their UK retail partners.
Our response
Dee Set Group worked in partnership with Husqvarna to deliver a solus team that would provide full UK store coverage across 3 leading DIY retailers. Our expert Husqvarna ambassadors were fully immersed across the 3 brands, enabling them to provide exceptional in-store experiences for consumers and colleagues alike.
Additional results
1,500+ Store staff trained
284 Demonstration days completed
Full end to end management POS across 4 retailers
4 National Shows & Events completed
Health food manufacturer Whole Earth partnered with Dee Set for an FSDU solution during a crucial promotional period.
Ahead of the 2020 Summer Olympic Games, independent health food retailers Whole Earth set their sights on their 2021 Secondary Space programme. As Team GB sponsors, it was essential for Whole Earth to generate as much brand awareness as possible – particularly with the games' year-long postponement.
The challenge
Whole Earth approached Dee Set to provide free-standing display unit (FSDU) solutions throughout Sainsbury's stores nationwide that used sustainable materials. The 2021 Secondary Space Programme called for "head-turning placement of Whole Earth's nut butter products". Not only would this divert customer attention from competing brands; it would also highlight Whole Earth's participation in the 2020 Summer Olympic Games, promoting the importance of protein-rich products. 
Our response
Whole Earth required an end-to-end solution with all key decisions being made in one place. From the unit's build design and print of Whole Earth's Olympic message to transport and in-store execution, Dee Set would take the reins.
We got to work designing the build of the FSDUs, highlighting the nut butters' promotional price, and drawing on the Team GB branding. We proposed three key FSDUs for end-of-aisle positioning within Sainsbury's.
The secondary space activations rolled out throughout April, October and November 2021, capitalising on the Olympic build-up and the resultant consumer interest. In total, we were able to merchandise more than 120,000 units of Whole Earth's nut butter products on 1,350 pre-built displays. In line with Whole Earth's sustainable ethos, we chose carbon neutral, FSC-certified display units.
Finally, we called upon the Dee Set distribution team and arranged 30 direct to DC deliveries throughout the UK.
The results
Whole Earth were thrilled with our response, project managing the whole 2021 Secondary Space programme from design to delivery. We saw an in-store execution compliance average of 97% and an in-store attendance average of 99%, giving the Whole Earth product prime positioning for its customers.
With a grand total of 121,500 units across 1,350 displays, the programme was a huge success. The team at Whole Earth said:
"Dee Set have been instrumental in our 2021 Secondary Space programme with Sainsbury's. Their end-to-end process has helped us to drive efficiency and cost savings, delivering three key FSDU activations from design to transport and in-store execution.
"We've been really proud of each activation throughout all three cycles. With Dee Set taking full ownership of the project, our products have landed smoothly, successfully and stress-free!"
Vital statistics
3 secondary space activations in Sainsbury's
1,350 store call file and units produced
121,500 products stored in carbon neutral units
30 direct to DC deliveries
99% in-store attendance
97% in-store execution compliance average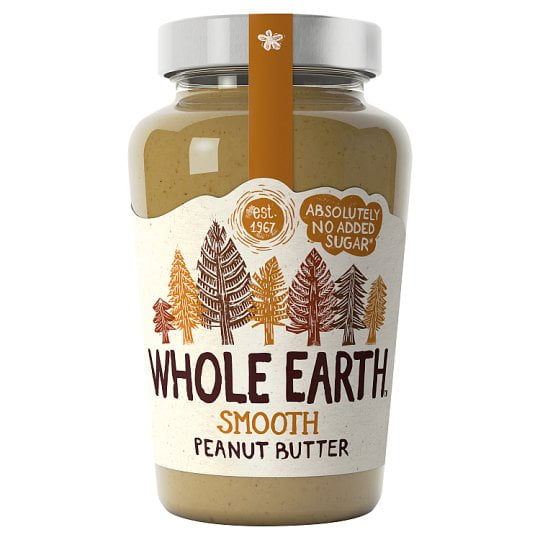 Check out more of the great work we have achieved supporting our customers here.